Welcome to Hotel Stonycroft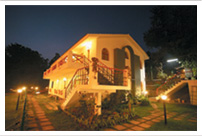 Stonycroft is situated on Convent Road, just half a kilometre away from the centre of activity –the lake. Our unique location gives guests the feeling of being away from all the buzz of the market place while still being within walking distance of the lake and the town.
We can help you celebrate your honeymoon or bring in your child's birthday at midnight - whichever kind of holiday you plan, we can make it happen with different types of accommodation and ever helpful support from all of us.
Come enjoy Kodaikanal at Your Home Away From Home.
Read More...