Welcome to Hotel Stonycroft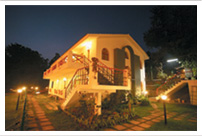 Stonycroft is located in a quiet suburb exactly half a kilometre from the lake - the real heart of kodaikanal town and all shopping, boating, horse riding, roller skating and many other tourist attractions.
Stony Croft is situated on three beautiful, private acres of terraced gardens, nestled cottages, and forest trees.
Read More...